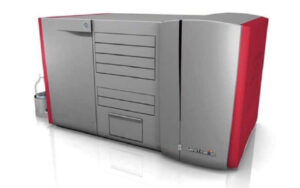 Enfer Labs has been offering a premium genotyping service to our customers since 2015 using the ThermoFisher GeneTitan genotyping platform and Axiom assay. We offer bovine, ovine and porcine genotyping solutions using custom and off the shelf arrays depending on customer requirements. Our custom bovine chip meets minimum US Council on Dairy Cattle Breeding (USCDCB) standards for evaluation.
Sample Types and Transport
We accept ear notch samples presented in the Allflex TST or Caisley Dry containers. Hairs (20-30 containing follicles) are also accepted. Please note that improper storage or transport of samples may impede genotyping.
Please contact info@enfergroup.com for further details on all our genotyping services.